One of the best companies I have dealt with... great to
see such professionalism is still around."
-~ Justin, Melbourne, Australia.
We rely on support from people like you to keep our production
lines going. SUPPORT COMPONENTS response is greatly refreshing
-~ Jason, Perth, Australia.
I strongly recommend Support Components to anyone
that requires integrity, reliability and good quality products
-~ P.T. Melbourne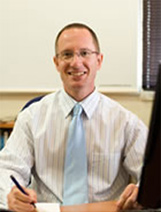 Warrien Sierak
Managing Director
Welcome to Support Components
For over 25 years SUPPORT COMPONENTS have been delighting customers by supplying electronic components on time to meet critical deadlines.
OEMs, contract manufacturers, distributors and service organisations have leveraged our expertise, kn owledge and global contacts to guarantee quality, save time and money in their supply chain.
We not only supply allocated, obsolete, hard to find, and broken pack sizes, but also supply a broad range of products in current production from most major brands at very competitive prices.